Hiber-Rhapsody is:

Glen Whisler aka EJ Twizzler/DJ [Orestez] - Samples, Tables, Beatz n Loopz

Colaborating Artists:

Bill aka EJ Fallout [mr rogers colostomy bag] - Synth samples


History
I started making dance/hip hop music in 1998, adopting the name EJ Twizzler (after the EJay program I was using at the time) I spent 5 months working on my first album "Too Late to Stop Now", my first and last hiphop project. After a break, I started work on my first dance oriented album titled "Digital Neptune" in 2002. In 2003, "Trance Rosary" was produced. After a change of technique and equipment, in 2005, I made my third (and personal favorite) album "Elven" which had the single "The Final Step" played in the UK , in the Coombshead area, on 1287 AM. 2006 saw the creation of the "Tainted Rose" and "Liquid Fire" albums.
One month after starting "Phoenix Gate", the music was completed leaving just the mastering left to do.
I've decided give the fast paced music a break.
"Aurora" which will be geared down a few notches, hence less fast snappy trance lines and more melodic and chilled out ambient music. For this project I've brought in long-time friend and fellow techno producer Bill "EJ Fallout" Moffitt. Bill has been making music about as long as myself but has a totaly different approach so its always awesome working with him as it has helped bring out a more dynamic sound.
Style
A combination of DJ Akira and Darude with less vocals. I wanted to go with a more atmospheric feel and I believe that I have acomplished that to some degree. Like most electronic artists I utilize osillators alot! But my hard rock roots shine through with the distorted guitar that prevails on many tracks.
Influences
Pitchshifter, DJ Akira, Darude, Prodigy, Eiffel 65, East Clubbers, Orgy, Taproot, Tantric
Equipment / Software
Sony Vaio PCG-GRT250 Laptop
M-Audio Firewire Interface
AS-420 Mics
Generic USB Turntables
Software:
FL Studio 5 XXL, Cool Edit Pro 2.0
Discography
Digital Neptune - 2002
1. Frantic
2. Bring it
3. Take it All
4. Digital Neptune
5. Psycao
6. Xenon
7. Get Heavy -
22.Get Heavy
8. Gathered Thoughts
9. Spherical
10. Go Thither
11. Distorted Motion
12. Transcepiratio
n
13. Opaque
14. Get Heavy(Deepsphere Remix)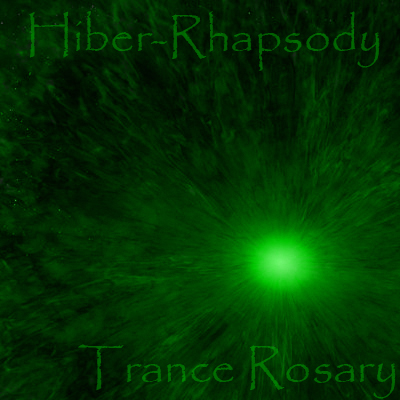 Trance Rosary - 2003



1. The Challenge
2. Trance Rosary
3. A Child Inside 22.A Child Inside
4. Crystaline Reflection
5. In The Clear
6. Days of Bleak Coldness
7. Neverending Dreams
8. In The Clear(Get Heavy Remix)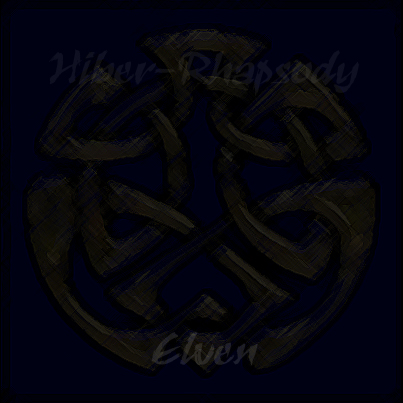 Elven - 2005




1. Atomic - 22.Hiber-Rhapsody.Atomic
2. Nane - 22.Nane
3. In Control - 22.Hiber-Rhapsody.In Control
4. Dark Skies - 22.Hiber-Rhapsody.Dark Skies
5. Soft Kisses
6. Moirie
7. New Generation
8. Parkhouse Hanger
9. What Lies Beyond
10. The Final Step - 22.The Final Step




Tainted Rose - 2006


1. R U Redy? 22.R U Redy?
2. Get up and Morph - 22.Morph
3. ZS One - 22.ZS One
4. Goldust Blajh
5. Kiera
6. Catacombs
7. Wooden Bells
8. Gothic Chaos
9. In The Fog(Nothing is Certain)



Liquid Fire - TBA


1. Liquid Fire - 1:37
2. Hallucinate - 5:15 22.Hallucinate
3. Mealstrom - 5:18
4. Atmostfear -5:18
5. Kora - 4:24
6. Colbalt - 7:06
7. Crystal Celcius - 6:12
8. Melting Ice - 4:35
9. Iron Mist - 9:00
10. Twisted Bells - 4:22



Pheonix Gate - TBA (in production)



Phoenix Gate - 8:03
Rhellyn - 3:22
Savej Fhyr - 3:40
Victory - 5:32
Rise - 5:03
Detuned Reasoning - 4:44
Science Infictious - 4:45
Worldwide Dance Floor - 4:01

Wastewater - TBA (in production)

The Chase (Laid Back Remix) - 3:42
Wake Up (Iron Mist Remix) - 3:42
Oxygen( Wastewater Remix) - 5:44
Falling Short of Perfection - 4:16
Living Dead Girl (Wastewater Remix) - 4:17
Thunderkiss '65 (Wastewater Remix) - 3:22
Forgotten - 2:44
Set Me Free - 3:34
Withering Steel - 4:20
Rocktron - 3:36
All that I need - 2:17
Technolust - 3:10

Other Works

Elftown Remix - 3:12
Musmakers - 2:13
Theory of the Soul - 3:22


Remixes

Originals by Theory in Motion:

Wake Up(Iron Mist Remix) - 3:42
The Chase(Laid Back Remix) - 3:42

Original by East Clubbers:

Beat is Coming(EJ Twizzler Remix) - 3:52

Original by [DJ Qwerty]:

Oxygen(Wastewater Remix) - 5:44






EJ Twizzler's Equipment